Building Lifelong Bonds Between Families And Their Puppies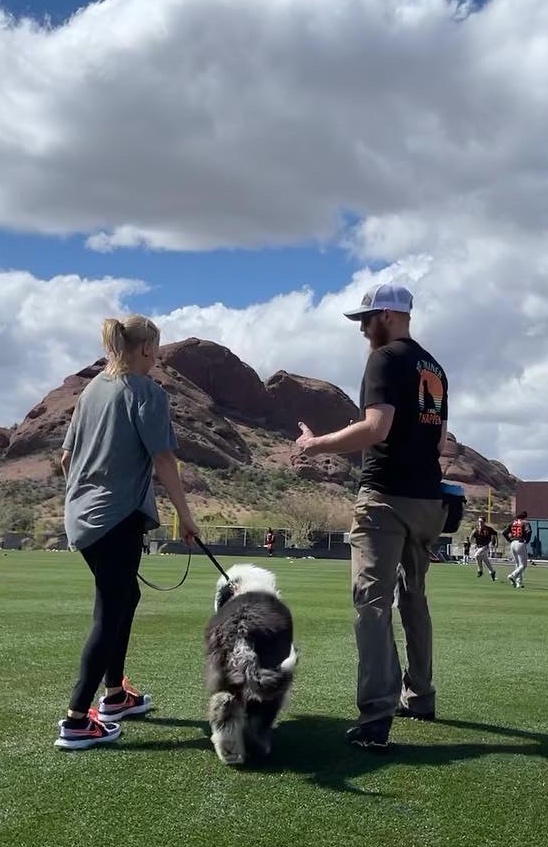 Established over a decade ago, Puppy Steps Training has been a trusted name in Northern Utah, dedicated to creating harmonious relationships between families and their beloved four-legged companions. Our journey began with a simple mission: to help families navigate the early stages of puppyhood with ease, eliminating common puppy problems that can often lead to frustration.
At Puppy Steps Training, we believe that every puppy deserves a nurturing and loving home. Our board and train puppy training program offers a unique environment for puppies to learn essential behaviors and commands. By living with our experienced trainers, your puppy receives personalized attention and consistent guidance, setting them up for success in their new home.
At Puppy Steps Training, our commitment extends beyond just training dogs; we strive to foster lifelong bonds between families and their dogs. We understand that a well-behaved and well-adjusted puppy becomes an integral part of the family, bringing joy and companionship for years to come.
A Safe And Modern Environment
Welcome to our training facility, proudly completed in 2021. With meticulous design and attention to detail, our facility is specifically created to unleash the untapped potential of our trainers, allowing them to provide unparalleled guidance and support for your beloved puppy. We understand the importance of a nurturing environment for your furry companion's growth and development, which is why our facility offers the perfect blend of comfort and stimulation. Our facility is thoughtfully designed to create a haven where your puppy can flourish. Trust us to provide the ideal setting for your puppy's journey towards becoming a well-rounded and happy member of your family.
At our facility, we prioritize the health and well-being of our adorable puppies. We take immense pride in maintaining a pristine and hygienic environment, ensuring that all surfaces are thoroughly disinfected on a daily basis.
Rest assured, your beloved puppy will receive top-notch care including regular baths, grooming sessions, and all necessary healthcare treatments.
When your furry friend isn't busy with training, frolicking in the yard, or enjoying some downtime in their crate, we offer a cozy and climate-controlled kennel where they can unwind and relax.
Every dog needs space to run and play, and at our facility, we understand the importance of providing them with ample room to stretch their legs and enjoy themselves. That's why we have dedicated fenced-in play areas where our furry friends can do just that - run freely, chase after balls, and explore to their heart's content. These play areas have lush green grass, creating an inviting environment for dogs of all sizes and breeds. Whether they prefer a leisurely stroll or an energetic sprint, our play areas offer the perfect space for them to release their pent-up energy and have a blast.
Our location is nestled on a lovely 2-acre property, bordered by a picturesque river bottom, offering ample open space and fresh air. It's a sanctuary where dogs can truly be themselves, with lots of opportunities to explore the near by mountains and lakes, free from the concerns of bustling streets.
With over two decades of training experience and a track record of successfully training hundreds of dogs, our exceptional leadership team possesses an unparalleled wealth of knowledge and expertise that cannot be duplicated.
Experience Matters: With over a decade of devoted service, we have fine-tuned our training methods to ensure the best outcomes for both puppies and families.
Board and Train Excellence: Our highly effective board and train program provides a conducive environment for puppies to thrive, learn, and grow.
Tailored Training: Every puppy is unique, and our approach reflects that. We tailor our training techniques to suit your pup's personality, learning style, and specific needs.
Empowering Families: We recognize that a well-trained puppy positively impacts the entire family. We actively involve you in the training process, equipping you with the tools to continue the learning journey at home.
Balanced Training System: Our training methods focus on building trust and confidence through positive reinforcement, creating a safe and enjoyable training experience.
Are you curious to explore how our program can effectively address your concerns and cater to your training needs?
Complete the form on the right or contact us today!