Our Puppy Steps Boot Camps offer a flexible way to accommodate a wide variety of training needs. Utilized as an add-on to the Puppy Steps Training Program for Enhanced Skills Building, or an Ad Hoc way to address specific issues, this program can be molded and fit to meet your needs!
Read on to see our most popular implementations of this revolutionary, flexible training format.
A flexible program to fit your needs
Perhaps our most common utilization of this program is as a follow-up to our Puppy Steps Training or Service Dog Prep programs. As your puppy becomes more comfortable in your home, they'll likely start to push the boundaries with you. Being prepared with a follow-up training 6 months to a year down the road is a fantastic way to provide a refresher course for your puppy. This training format is especially effective because it provides a way for us to build on the life experience they've gained with you, and remind them that manners and obedience are a lifelong part of being a well-adjusted member of your family.

Some of our clients choose to utilize our services to address certain specific issues, such as anxiety, or bad habits. Our short formats allow us to provide focused work with your puppy on the troublesome issue.
However, to ensure that we are able to provide a safe and reduced stress environment for all our clients, we are very selective about the puppies we work with in this way. If you have an issue you'd like to work on, we'd love to talk with you about it! Contact us today!

Many clients want to provide their puppy with the absolute BEST start in life. In those circumstances, we can provide additional, more advanced training to build on the Puppy Steps Training program. Wether you choose to extend their stay with us beyond the 6-8 weeks, or bring your puppy back after a transition into your home, this program offers a fantastic way to start your puppy off with the best training we can provide.

Our shortened course offers a flexible way for us to address a variety of concerns. Even if you have time or budget constraints, we have a program to fit your needs!
If the full Puppy Steps Training program is not an option for you, we'd love to discuss your needs to find the right fit. Contact us today for a free consultation!

Be there every step of the way!
Our programs are specifically designed to foster a lasting bond with your new furry companion. Utilizing cutting-edge communication tools, we ensure that you are kept informed every step of the way, as your puppy embarks on their incredible journey! Through daily updates on their growth and well-being, you'll experience an unparalleled closeness with your beloved pet.
Furthermore, upon completing the program, you will gain exclusive access to our extensive library of invaluable training resources, enabling you to preserve your puppy's remarkable progress.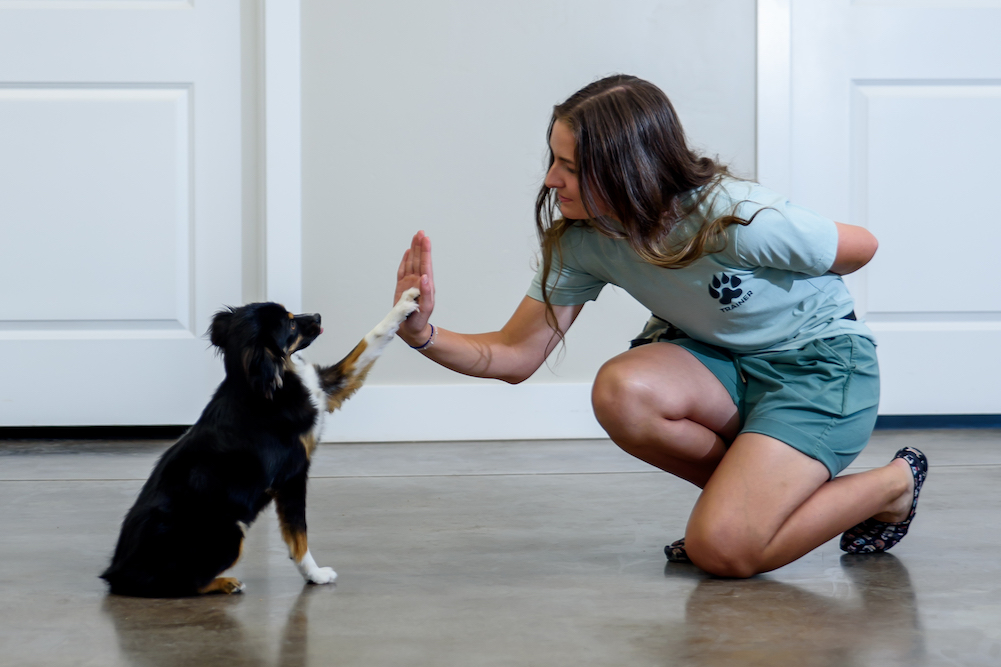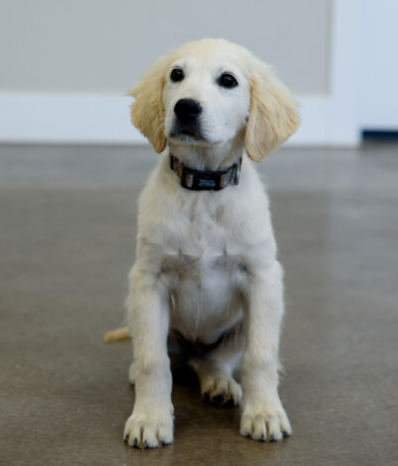 The right training, at the right time
Because the boot camp format can be used in a variety of ways, our program eligibility is more flexible here. While we're happy to discuss eligibility on a case-by-case basis with you, we generally restrict enrollment in our boot camp course to dogs 1 years old or less.
This allows us to provide your dog with the freedom and access to our facility that is required for effective training, while balancing the safety and well-being of our other client's dogs.
Are you curious to explore how our program can effectively address your concerns and cater to your training needs?
Complete the form on the right or contact us today!